Hamish and Gemma at Gordington.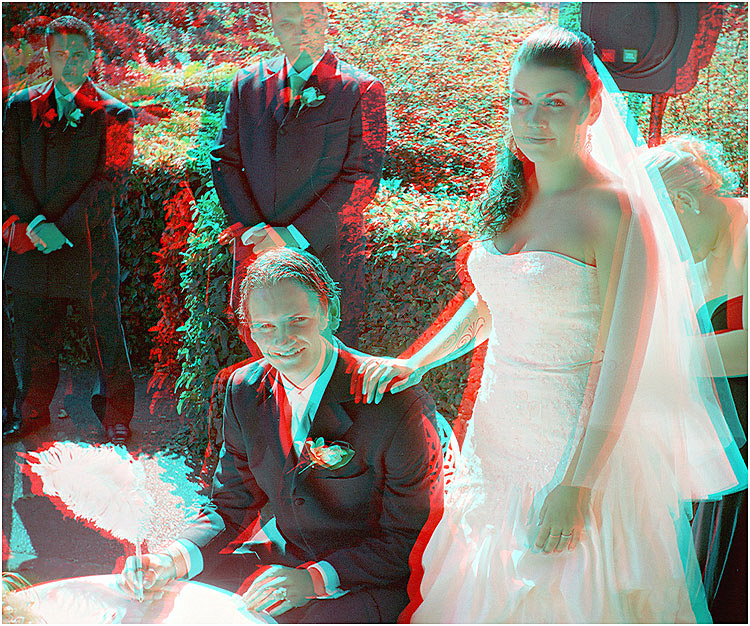 CONTACT STUDIO 555

Display options include:
COMPUTER OR PROJECTION SCREEN.
Anaglyphic (ACB) 3-D images, as shown on this site, may be produced as still images for a slide show or as a movie.
ANAGLYPHIC PRINTS.
(ACB) 3-D images can be produced as prints for a 3-D album.
STEREOSCOPE
Traditional stereo cards consisting of printed left and right views, produced for 3-D viewing with a stereoscope.
3-D TV.
Your 3-D wedding images can be produced for display on a 3-D TV.


Your 3-D images can also be produced as regular 2-D versions.