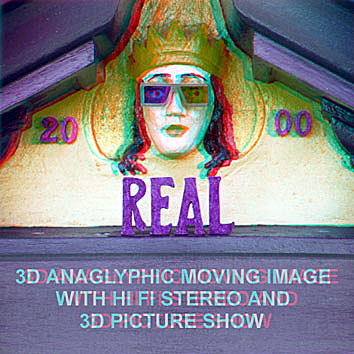 the 3-D CD/CD Rom features;

A REAL 3-D Anaglyphic Movie (ACB) 'THE GARDEN' (3 min'11) 352x264.
A REAL 3-D Anaglyphic Slide Show 'ON SCREEN'. 18 full screen color images. (ACB)
A REAL 2-D Video 'EASY COME EASY GO'.
Tetnus Live. (3 min' 44) 352x264
17 PC playable tracks of 5 Bands recorded live in Te Awamutu New Zealand;
Whisperscream, The Plant People, Ezy Street, Bitumus and Tetnus.
13 of these tracks are CD playable.
Two (ACB) 3-D Viewers are Included.
See the Worlds Best Color 3-D Anaglyphs (ACB).