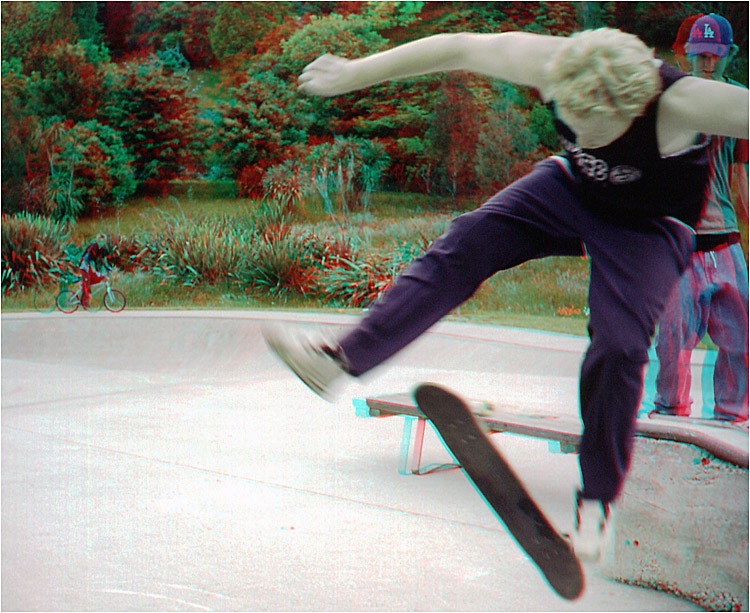 EDMUND OVERBEEK
There was an under 16, and also an open competition.
Edmund Overbeek of Te Awamutu won the open title.
Here he's seen getting some air.
Daniel Gemmell was second in the open competition.
Billy White took out the best trick with a nose grind on the rail.
Simon Gemmell won the under 16 title and Josh Gemmell came in second.