Below: Jayne Kiely, of 'Mountain Dew on the Edge', 'Mitre 10 Dreamhome' and 'Home Front.'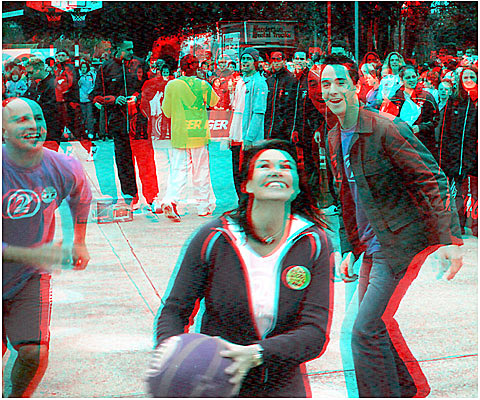 The Te Awamutu event officially launched TV 2's national "In the Neighbourhood" initiative.
A crowd of around 2000 people turned out to enjoy entertainment from TV2 stars and the Titans basketball team. Basketball and competitions were held outdoors on the old Gorst Avenue Skating rink including a friendly game between the Titans and a team from Te Awamutu Intermediate.
The fences that had long kept people out of the area were removed for the event.
Despite proving its worth, the area and public toilet block were bulldozed clear the next working day.