Another shot of Merv in the dark.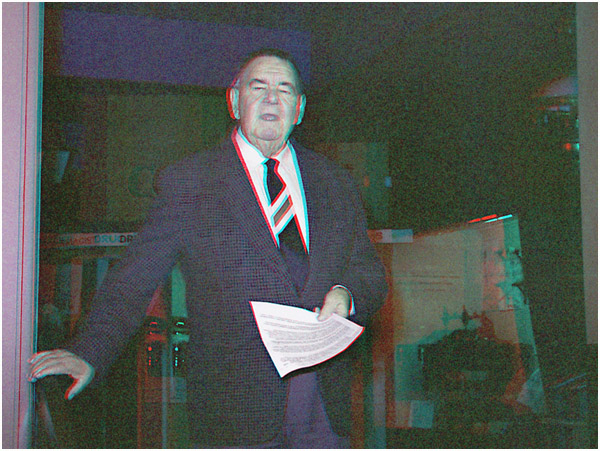 The six month exhibition, contains many pictures, artefacts and interesting stories.
"100 Years Down The Track" celebrates the centenary of the completion of the North Island Main Trunk Line. Merv spoke of the building of a railway line between Auckland and Wellington that started simultaneously from each city.
Negotiations with Te Kooti and Ngati Maniapoto allowed the railroad to go through the King Country. With particular emphasis on Te Awamutu, Merv recalled the rail service, the stations, the mobile radio studio station 5ZB, and the postal sorting car.
Merv gave a formal history talk on rail the following day that filled the museum to capacity.